About O'Brien Builders, Inc.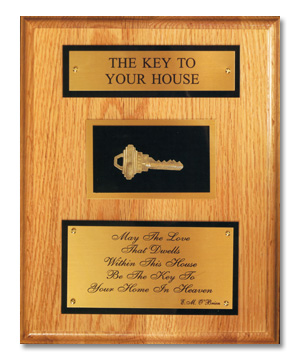 "Building Quality, One Home at a Time." This is more than the mission of O'Brien Builders, it's our way of life. Dennis and Tracy O'Brien opened O'Brien Builders, Inc in 2001 specializing in new home design, construction, and remodeling.
Dennis began building homes as a youth working for his father during summer months and weekends where he gained valuable knowledge and experience. "Working with Dad gave me the opportunity to learn the business from the ground up. I started on the framing crew and worked my way to the finish crew." Dennis earned a Mechanical Engineering Degree from the University of Wisconsin-Madison and also holds a Wisconsin Professional Engineering License.
Prior to home building, Dennis worked as a project and process development engineer for Curwood-Bemis for eight years and was responsible for numerous projects and gained valuable project management skills. "I use many of these same skills and tools to manage subcontractors, keeping quality and schedule a priority. I also find project management tools help my customers track progress of the project."
Dennis listens closely to the customers to determine what the homeowner wants. He uses computer-aided design, and three-dimensional renderings to help create a visual product that owners can see before it is built. "I really enjoy working with each homeowner to design and build a custom home to meet their needs. It is especially rewarding to see our collaborative efforts evolve from a drawing on paper to a unique creation." We communicate closely with the homeowner to ensure expectations are met.
Dennis and Tracy share a strong work ethic and family values. Before joining Dennis in the building business, Tracy worked 16 years in the insurance industry and holds a CPCU designation. Dennis and Tracy have three wonderful children, Ashley, Austin, and Alison. They are active members of Shepherd of the Hills Lutheran Church, where they have served in a variety of volunteer roles which include worship assistant, board member, congregation chairperson, usher, preschool chairperson, Sunday school teacher, and catechism teacher.
O'Brien Builders, Inc. is a member of the Valley Home Builders Association, where Dennis currently holds a board position. We are also members of the Wisconsin Builders Association and the National Builders Association. O'Brien Builders has participated in the VHBA Parade of Homes and Winter Wonderland of Homes and is a Wisconsin Energy Star and VHBA Green Builder.
Give us a call or e-mail us today. We look forward to meeting you to help you plan for your new home!